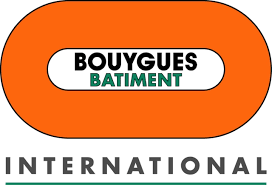 Human capital is the most valuable ... because it is the most volatile. It is the human and professional qualities of its women and men that have enabled the expansion and performance of Bouygues Bâtiment International. Today, we continue to cultivate the wealth of diversity, expertise and creativity of our staff r the world.
Ridge Hospital, Ghana – © C. Abad

Ridge Hospital, Ghana – © C. Abad
This div is outside of the slider
|
A values-based HR policy
Attentive to the local area needs, Bouygues Bâtiment International's subsidiaries are an integral part of their environment. They are constantly recruiting, integrating and training new national managers to enable them to develop so that they can eventually manage operations. Wherever they are, whatever their business line, our 16,000 staff share common values which go to make up the company's DNA: a taste for major technical and human challenges, a sense of client satisfaction and a passion for the construction industry.
Our social responsibility
Our role as contractors does not stop with the act of construction. It is combined with a systematic and growing desire to become a good corporate citizen in the communities which surround us. The multi-faceted and varied nature of the social action and community development initiatives undertaken by Bouygues Bâtiment International and its subsidiaries are a powerful symbol of individual and collective engagement. The most iconic of these include: corporate skills-based volunteerism by BYMARO teams to refurbish the Berrechid psychiatric hospital, mobilisation by Bouygues Thai staff after the 2004 tsunami and the efforts of Bouygues UK to encourage the professional integration of young people who have dropped out of formal education.
Success in Diversity
Diversity is now an integral part of the company's strategy. For Bouygues Bâtiment International, diversity is not a passing trend. It is a deep-seated belief, a collective commitment which each member of staff bears witness to and is a custodian of. It also illustrates a rich and multi-faceted company which is open to the world and to others. In recognition of this, Bouygues Bâtiment International was awarded the Diversity label by AFNOR in 2012, an honour that was renewed in 2016.