Durable
Responsible and committed
Only by promoting social responsibility both within and outside the company can we genuinely share innovation.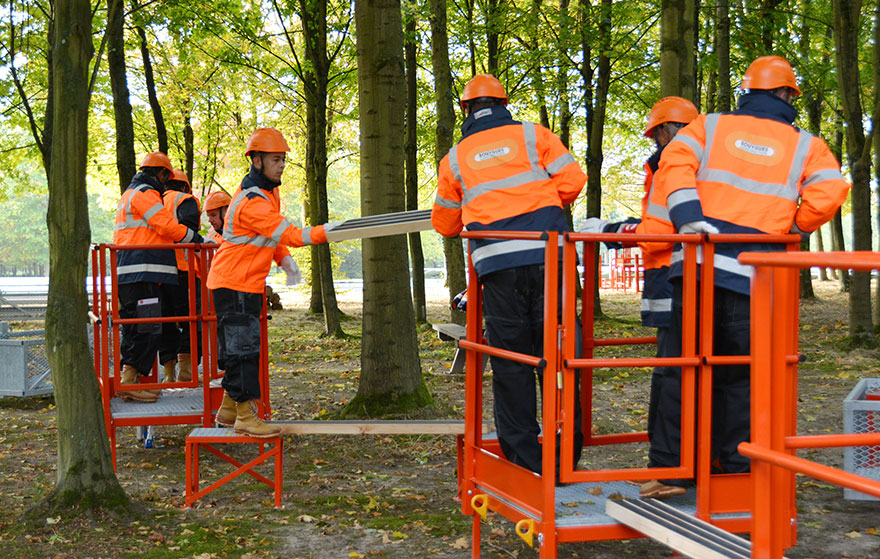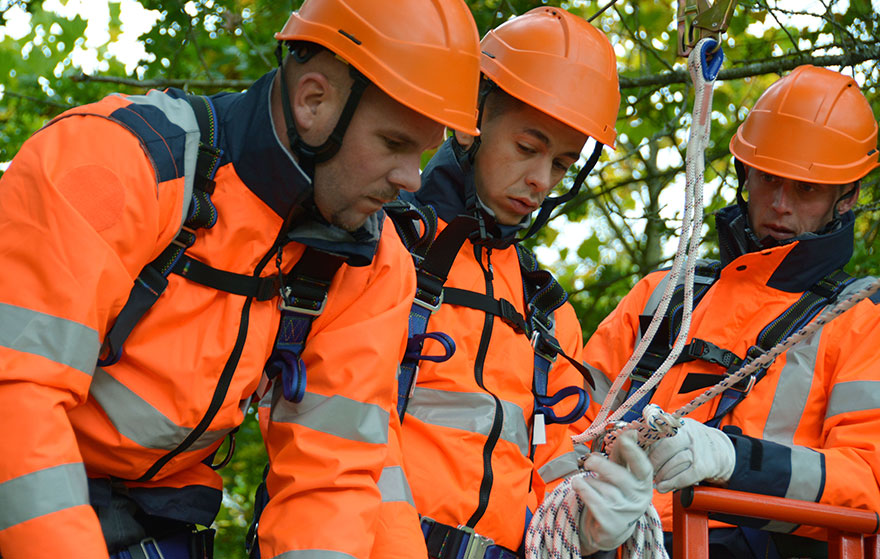 TRAINING
Health & Safety
From video tutorials for site workers to "safety leaders" training programmes for supervisors, safety is prioritised at every level. It also forms the first section of the worldwide digital training programme, Fair Play, which is built around our company values guidelines. It is based on our serious game, FairDeal, which is an online training module that educates people on the issues of behavioural and managerial ethics and compliance in our commercial practices. Ethics is one of the Group's fundamental requirements. It is shared by all employees, and is practised by all our businesses on a daily basis.
"Ethics is one of our key values, and it concerns everyone."
Philippe Bonnave,
Chairman and Chief Executive
Target
0
accidents
B-INVOLVED
One day's paid leave for volunteers
Bouygues UK has set up "B-Involved", an employee volunteering programme which offers every employee one day's paid leave to take part in the charity activity of his or her choice. Since September 2015, 426 calls for initiatives have been catalogued and 134 partnerships concluded with local charities and NGOs. Between April and June 2016, the programme recorded 296 hours of voluntary work carried out on behalf of 78 different charity initiatives.
"We work locally on having people talk about their projects, share them and bring their colleagues on board. It gives our employees a sense of engagement."
FLOATGEN
Taking part in the energy transition
Off the coast from Le Croisic in Brittany, France first offshore wind turbine is stabilised by a floating concrete foundation 9.5 m high and 36 m wide. Floatgen, constructed by Bouygues Travaux Publics, has been towed to the installation site and anchored to the seabed by six mooring lines. This technology, which minimises the turbine's footprint at sea, could eventually help to increase the share of wind in both the French and the international energy mix.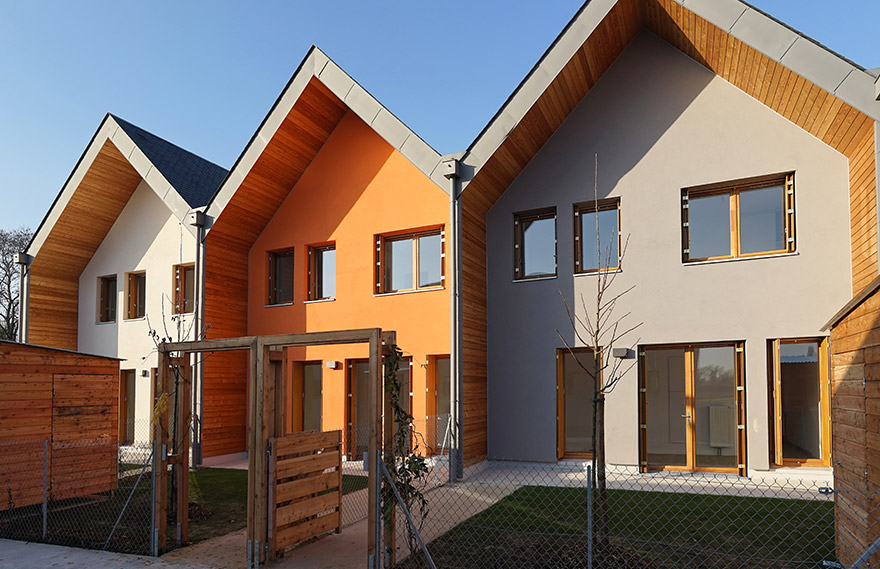 THE LES NOËS
ECO-VILLAGE
Eco-friendly housing
Spread over 4.5 hectares designed to allow rational management of traffic, vegetation and water, Le Hameau des Noës is the first officially recognised eco-village in Normandy. It consists of 84 social housing units and 14 homes intended for social ownership. Constructed by Bouygues Bâtiment Grand Ouest, the development has collective wood-fuelled heating, helping to minimise running costs for the occupants. A green zone running along the Eure river includes shared gardens, organic orchards and an eco-friendly park. The project is remarkable laboratory on which many future projects will be based!
Under 15 kWh/m² of living space/year
MARE HUGUET
MIXED DEVELOPMENT ZONE
An eco-neighbourhood on a railway brownfield site
Linkcity Ile-de-France has handed over two residential buildings with 45 and 68 apartments respectively, connected to the geothermal network installed by the towns of Rosny-sous-Bois and Noisy-le-Sec principally to supply the Mare Huguet mixed development zone. On the 3-hectare site of a disused goods station, the eco-neighbourhood built by Linkcity Ile-de-France, has regenerated a district that had been abandoned for many years.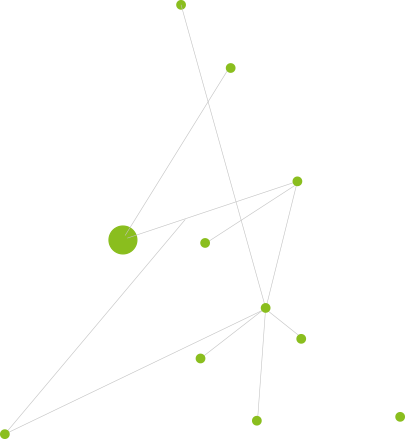 "The design of these operations results from a lengthy process involving all the project's participants, working to meet both the town's expectations and the requirements stipulated for this eco-neighbourhood."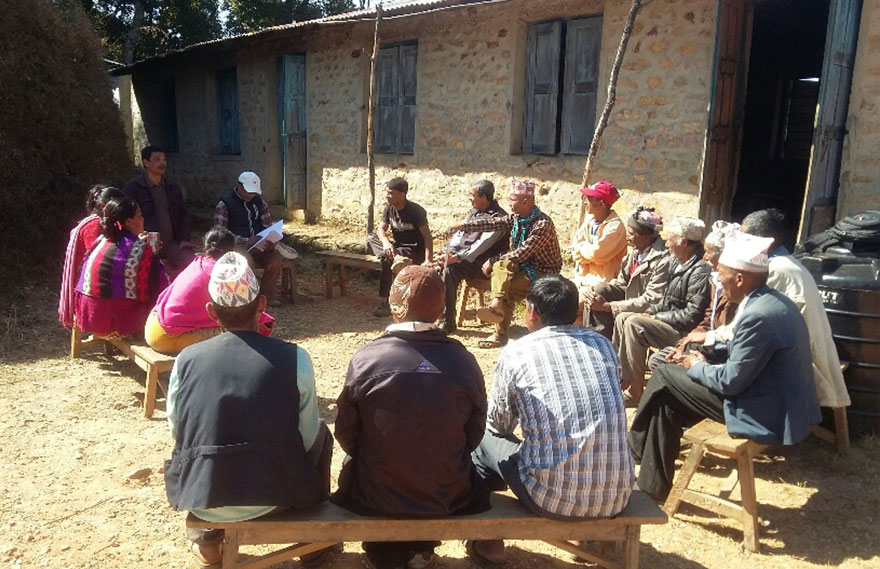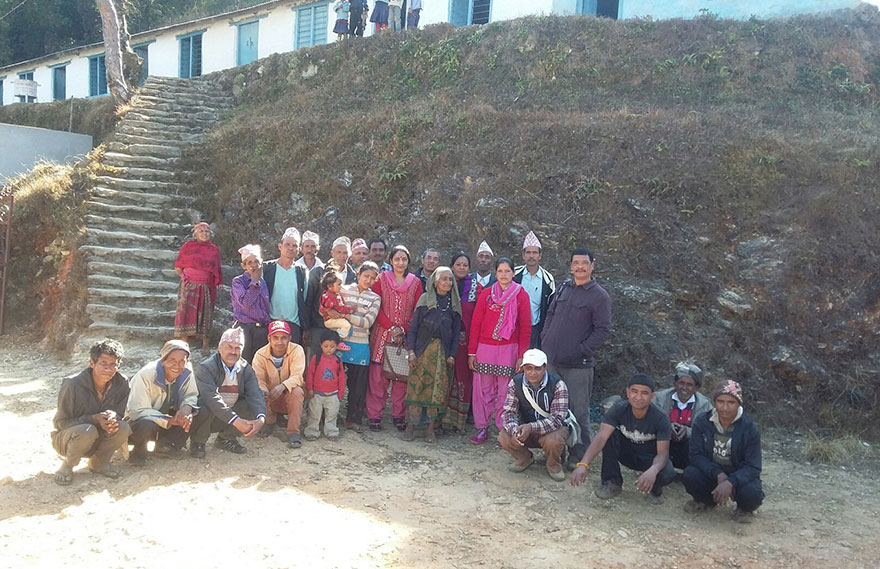 RECONSTRUCTION
IN NEPAL
Funding and volunteering skills
After Nepal was hit by an earthquake in 2015, employees of VSL and Intrafor Hong Kong took action to provide aid for the village of Parbat, which lies 260 km northwest of Kathmandu. VSL has pledged not only to fund the reconstruction of the school, but also to work with local partners to design, supervise and construct the new building according to anti-seismic standards.
TERRE PLURIELLE
FOUNDATION
In 2016, Terre Plurielle, our corporate foundation, supported 27 not-for-profit organisations around the world, supporting ventures focusing on health, disability, education and professional and social integration through financial aid and through the involvement of Bouygues Construction employees.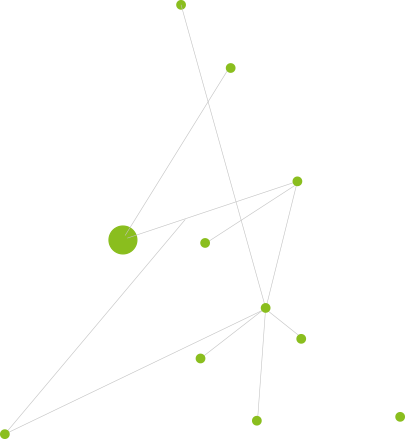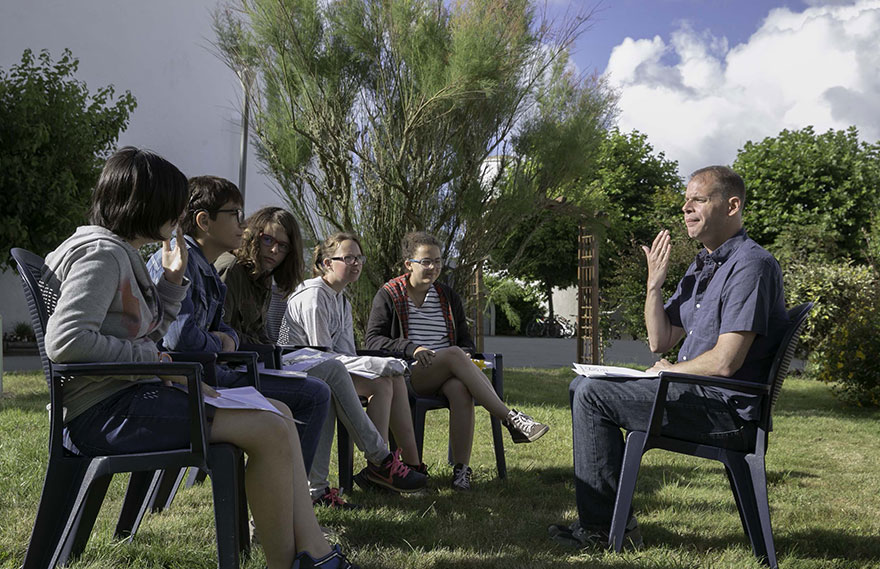 ALPC
Talking with the deaf
Terre Plurielle helps to fund training courses run by ALPC, a not-for-profit organisation that trains families and professionals in cued speech, a visual code based on phonetic hand movements that enables people who are deaf or hard-of-hearing to communicate with their families.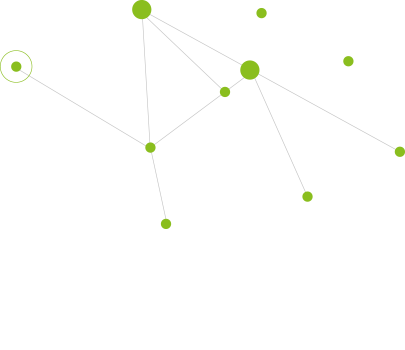 "Cued speech is quick to learn. We could start to communicate after two days of training. Several members of the family and her school teacher can now speak with my daughter."
Marie, parent of a deaf child
Feminising
the building trades
A training organisation based in the Paris region operating since 1995, Habiter au Quotidien is an association that promotes the professional integration of women in the construction industry by offering them training in the finishing trades. Terre Plurielle contributes to the salary of the trainer responsible for teaching these skills.
8
women trained in finishing works in 2016
CHILDREN
OF LUXOR
Children of Luxor is an NGO that provides support for disadvantaged children living in the region of Luxor, Egypt. For the 2016-2017 school year, Terre Plurielle is contributing to paying the running costs of a school with around thirty pupils aged 3 to 12, and is also paying for tutoring.
Employees committing
to the community
The Terre Plurielle foundation launched the Terre d'Avenir programme in 2016. The aim is to enable all employees to take part in action to promote employment and education through partnerships, integration programmes and sponsorship schemes. This project meets a growing need expressed by employees and fully ties in with the Group's commitments to communities in the regions where it operates.