Innovation
Release energy
With open minds, we combine everyone's energies – those of our employees with those of our partners (start-ups, university laboratories, manufacturers, etc.), with whom we are imagining tomorrow. The complexity of the environmental, economic and social challenges we face demands that we pool our expertise, create synergies. This is how we innovate for the benefit of our customers, day after day.
SHARED
INNOVATION DAY
A forum for sharing new ideas
Our Shared Innovation Day on December 14, 2016 put the spotlight on innovations relating to construction projects, from design through to operation. Throughout the day, there were talks given by experts, demonstrations of outside innovations and presentations of employees' initiatives. Innovations are shared at Bouygues Construction! This year, twelve start-ups and SMEs presented their proposals for reinventing the offices of the future in the Matching Up event. Meanwhile, in the 6th edition of the Innovation Competition, prizes were awarded to 24 major inventions by Bouygues Construction employees in France and in other countries.
MANHATTAN
LOFT GARDENS
Sky gardens for one of the tallest buildings in London
Located close to Stratford International station, this 143-metre tower, built by Bouygues UK and designed by the architects Skidmore, Owings & Merrill (SOM), features two distinctive cantilevers which will support three sky gardens giving unobstructed views across London. Such technical prowess will encourage the development of urban biodiversity and the regeneration of the area, offering an innovative vision of the city.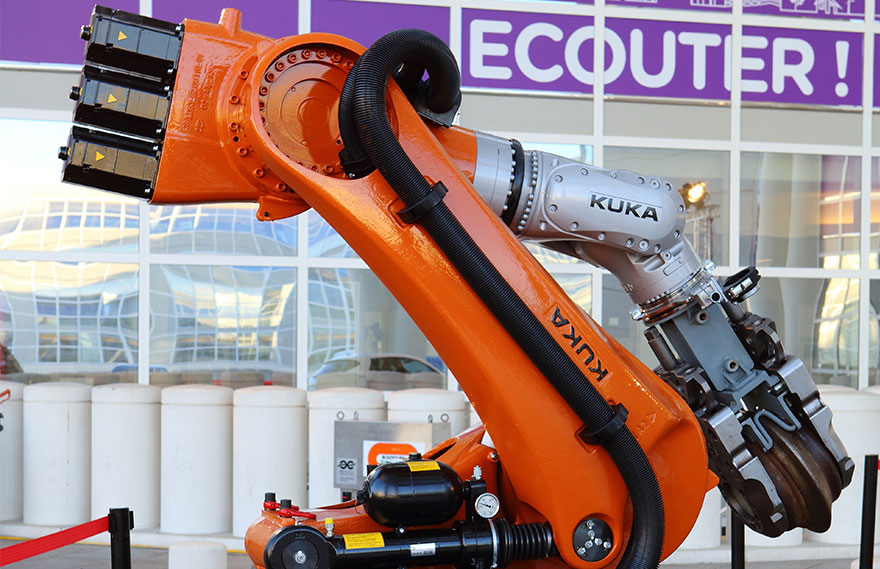 TUNNELLING
ROBOTS
Reduced human intervention in a hyperbaric environment
Thanks to the Telemach robot, changing the cutting disks of the tunnel boring machine (TBM) on the Tuen Mun–Chek Lap Kok project in Hong Kong is fully automated… under conditions of 5 bars of pressure, 45° C and 100% humidity. This innovation from Bouygues Travaux Publics and Dragages Hong Kong is also used on the Liantang TBM, and it will also be employed on other projects in Hong Kong. Another robot, ROBY 850, is drilling 70,000 holes in the concrete surface of the southbound tunnels to install the cladding panels and plugs to support the cables. These two innovations mean improved safety for site workers as well as improved productivity on tunnelling projects.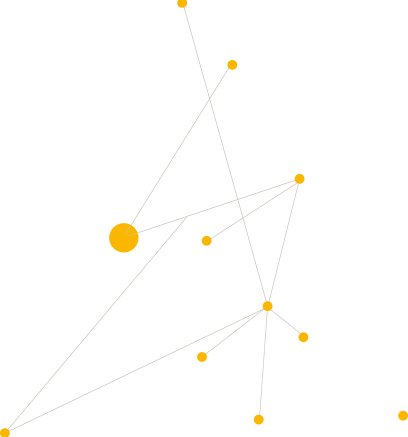 ALTO
TOWER
Architecturally audacious, environmentally ambitious
Not only does the Alto Tower boast a highly innovative flared shape, expanding from 700 m² at the foot of the tower to 1,500 m² at the top, it will also be highly energy-efficient, with a double-skin insulating facade. Designed by IF Architectes, it will be awarded HQE® Exceptional and BREEAM® Excellent certifications.
" Through 18 months of technical and engineering studies, the motivation and hard work of all our teams met our customer's expectations. "
Bernard Mounier, CEO, Bouygues Bâtiment Ile-de-France
THE BREST
CABLE CAR
Environmentally-friendly and innovative transport
The first system of its kind in France, the Brest urban cable car connects the old town to the new neighbourhood of Les Capucins, on the other side of the River Penfeld, in three minutes. This performance has been achieved thanks to a high level of cooperation between Group's businesses: Bouygues Energies & Services, Bouygues Travaux Publics and Bouygues Bâtiment Grand Ouest collaborated closely on constructing it. The environmentally-friendly air-borne link is 460 metres long, and can carry around 1,200 people per hour. The cable car line is fully integrated into the Greater Brest public transport network.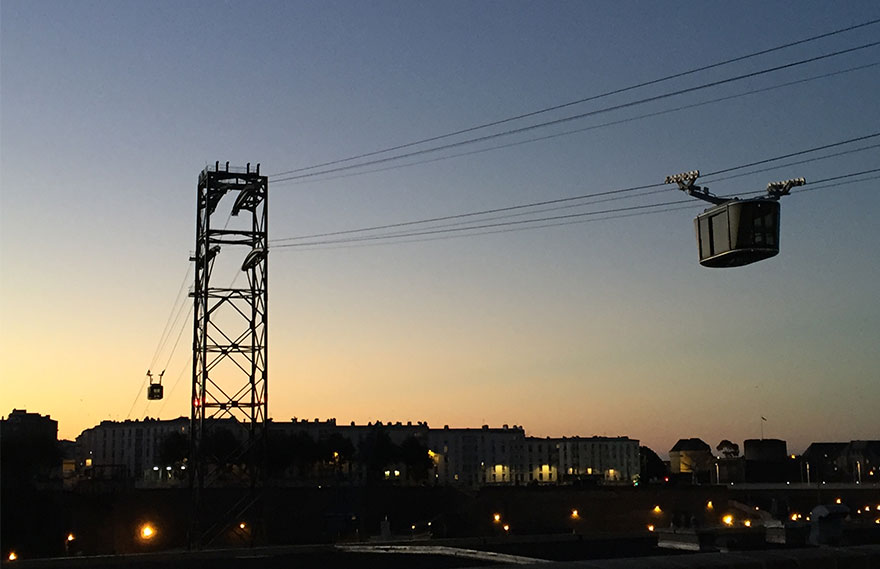 " We had to meet the double challenge of innovating technically while integrating our equipment into the existing system of the Brest tram network "
Pascal Couturier, project manager at Bouygues Energies & Services.
HUMBER
HOSPITAL
North America's first fully digital hospital
Our expertise in electric networks and in information, communications and automation technologies, in conjunction with Plan Group, has helped to make Humber Hospital North America's first fully digital hospital. Automated data flows improve medical practice as well as the safety and autonomy of patients.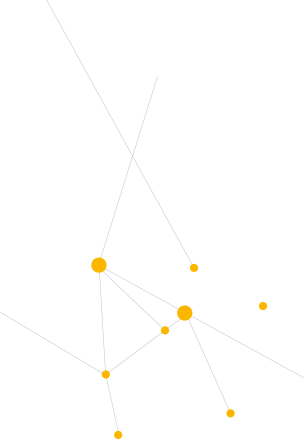 BOX JACKING
A technological "breakthrough" never before used in Hong Kong
On the Hong Kong Link Road 03 project, VSL Intrafor is drilling tunnels using the "box-jacking" technique. Six precast caissons weighing up to 3,050 tonnes each have been slid into place below ground using a sophisticated system of hydraulic jacks to create a structure 70 metres below the Airport Express Link (AEL) without disrupting train operations. The same technique will be used to construct a second structure, consisting of six caissons weighing more than 5,000 tonnes each.
Caissons weighing
5,000
tonnes slid into place below ground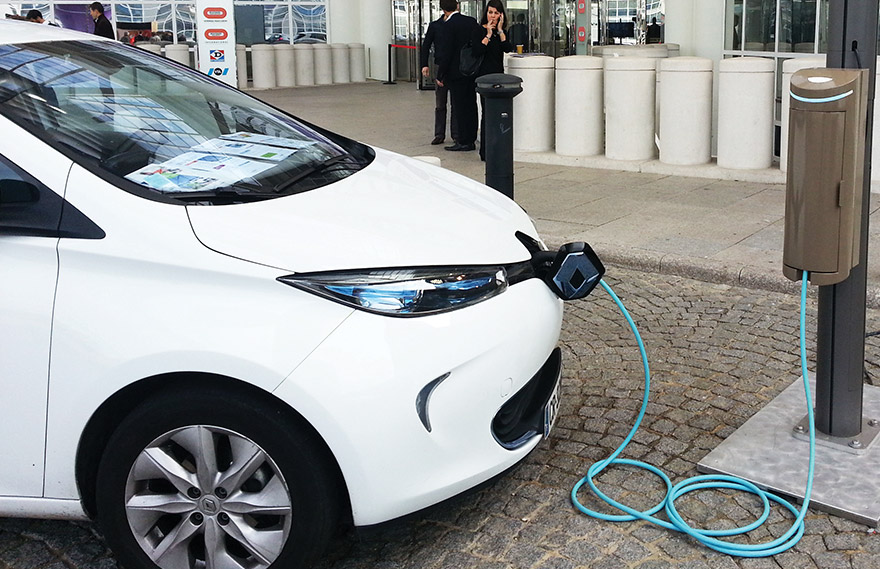 CITYCHARGE®
Innovation supporting sustainable mobility
The first testing of a system to charge electric vehicles using the street lighting network has been launched is under way in La Roche-sur-Yon, a town in western France, by Bouygues Energies & Services. Incorporated in lampposts, Citycharge® charge points are simple to install in existing infrastructures, with no need for road works, and are interoperable with other local vehicle charging networks in place.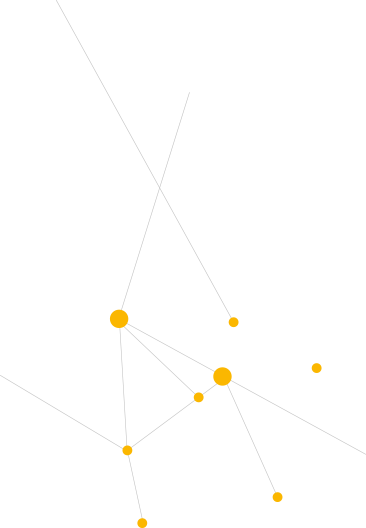 35
kilometers of range after being parked for 1h30m.