The ABC concept
a comprehensive approach to sustainable housing
A comprehensive approach to sustainable and autonomous housing with high social value which will bring together innovations that will be available for use in the buildings of tomorrow: research and development takes on its full meaning when it leads to real improvements in the lives of the users of our buildings, or in our construction techniques and methods.
We take a new look at the ABC concept as the first demonstrator in France is built in Grenoble, in the heart of the Presqu'Île eco-city.


An answer to concrete challenges
Because the planet's resources are not inexhaustible and because health risks linked to pollution are omnipresent, Bouygues Construction's R&D teams are working hard to limit human impact on the environment in a framework as complex as that of residential or commercials buildings. Our desire to see technology and innovation serve the environment and the well-being of its inhabitants saw the birth of the ABC concept: Autonomous Building for Citizens.
Developed in partnership with Suez and the architects Valode & Pistre, it is autonomous housing that is independent of the normal networks, in order to control energy use more effectively. Designed from a wide-ranging standpoint, it incorporates all the environmental, technical, economic and social aspects of the buildings of tomorrow.
A for Autonomous
Employing a wealth of innovations, this building aims to be self-sufficient in water and energy, and to optimise waste disposal. Rainwater is collected and made drinkable, grey water is treated and reused. The energy produced by photovoltaic walls is stored by batteries and directly supplies the building, the apartments and the heating system. ABC is a new concept of, and experience of, housing. Waste will be sorted and recycled through composting. It is integrated into its natural environment, from which it derives all resources it needs to operate.
B for Building
To optimise projects economically, we have reviewed our entire process. We have implemented innovative technologies and expertise to enable us to construct this new type of building that we have conceived. Some phases of construction rely on methods of standardisation to increase the speed of construction while maintaining a very high level of quality.
C for Citizens
Citizens today have new expectations and want to have spaces devoted to their comfort. We have integrated their concerns into our design process in order to develop housing that promotes well-being and interactions between residents. The residents themselves play a key role in ensuring the autonomy of the building. Constantly informed of their consumption, they can modify it and develop forms of sharing that will create bonds between people and social interaction.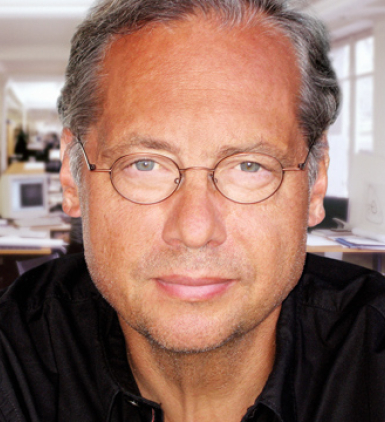 Denis Valode, Valode & Pistre Architects
The goal of ABC is to create urban housing. It is also a chance to develop a new relationship with residents. Each architectural and technical solution is evaluated in terms of its social value. First of all, it's a way to see how to facilitate the appropriation of the site, to encourage users to be more concerned about their environment, to facilitate friendly interactions, and to adapt to new ways of life that characterize the evolution of our urban society.
Key figures
% autonomy in water and in energy 
% reduction in household waste