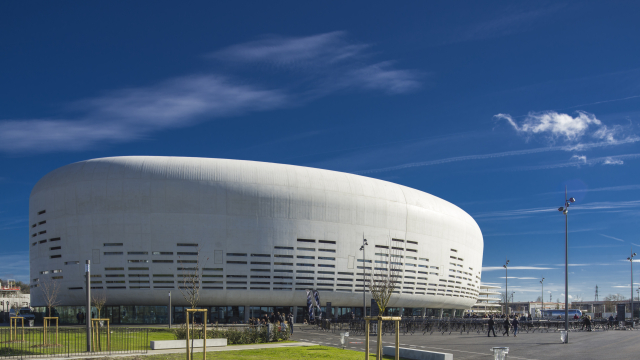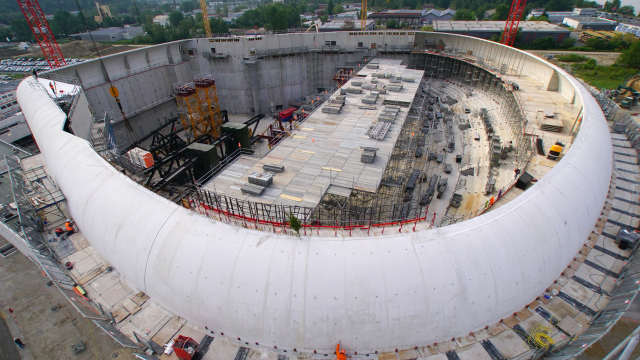 Located on the right bank of the Garonne River, the Bordeaux Métropole Arena was devised by the Rudy Ricciotti architectural firm and designed by Bouygues Bâtiment Centre Sud-Ouest.
Fully modular, with a capacity of 11,000 seats, it is intended to host major cultural and variety shows, as well as sporting events. This place of convergence and conviviality, with its architectural design and features, measures up to the world's largest arenas. Its rounded shape and the white of its concrete envelope, like a pebble deposited by the river, set it apart from the landscape.
Beyond its curvaceous architecture, the theatre is the result of a local and social project promoting the Bordeaux Metropolis.
Being a responsible company, Bouygues Bâtiment Centre Sud-Ouest supported local employment by entrusting 80% of the project to companies based in Nouvelle Aquitaine. The project also took on social commitments, with 35% of work packages awarded to SMEs and 18,000 working hours given to professional integration schemes.