Elevated youth hostel in Paris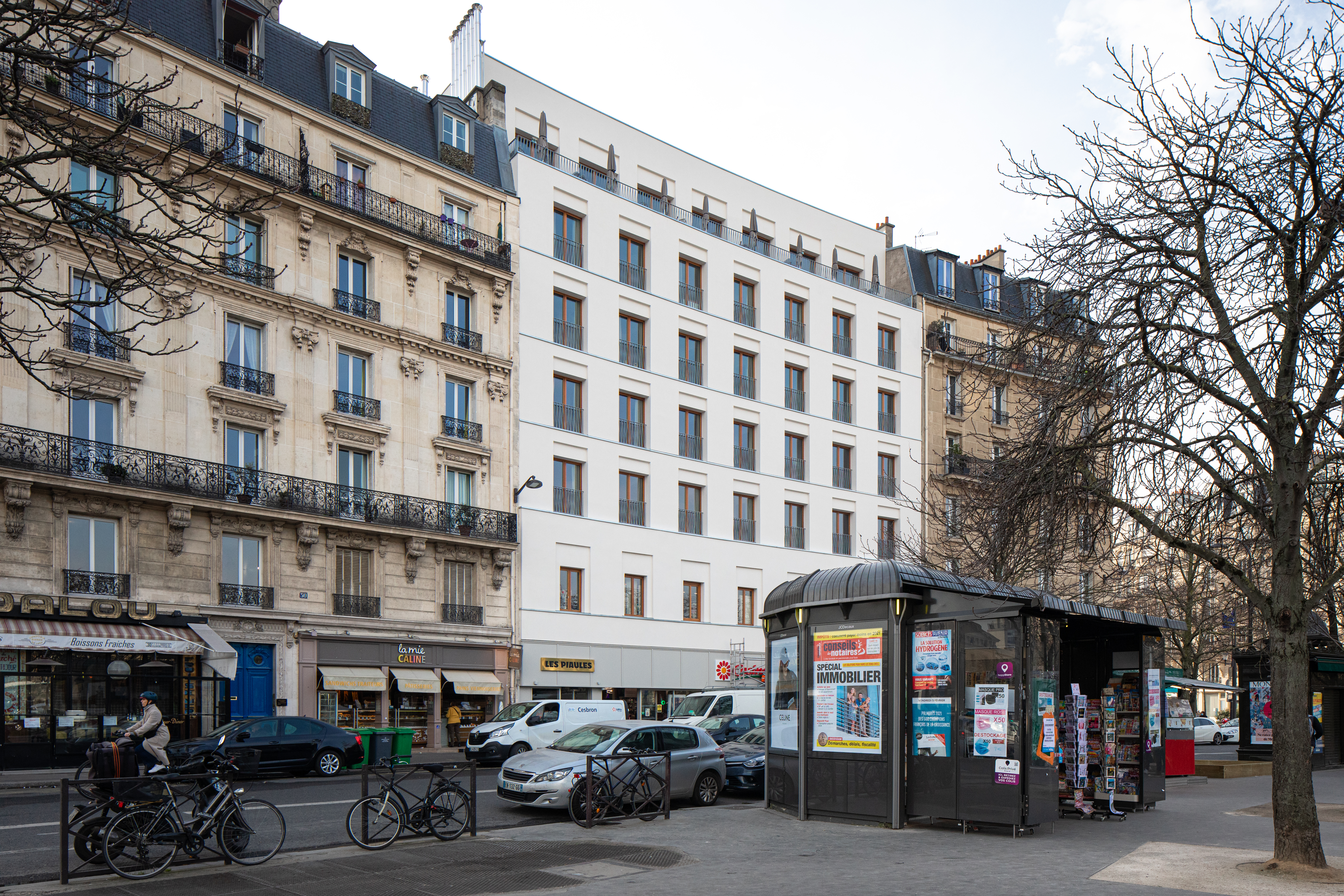 Elevated youth hostel in wood on Place de la Nation in Paris © Alexis Toureau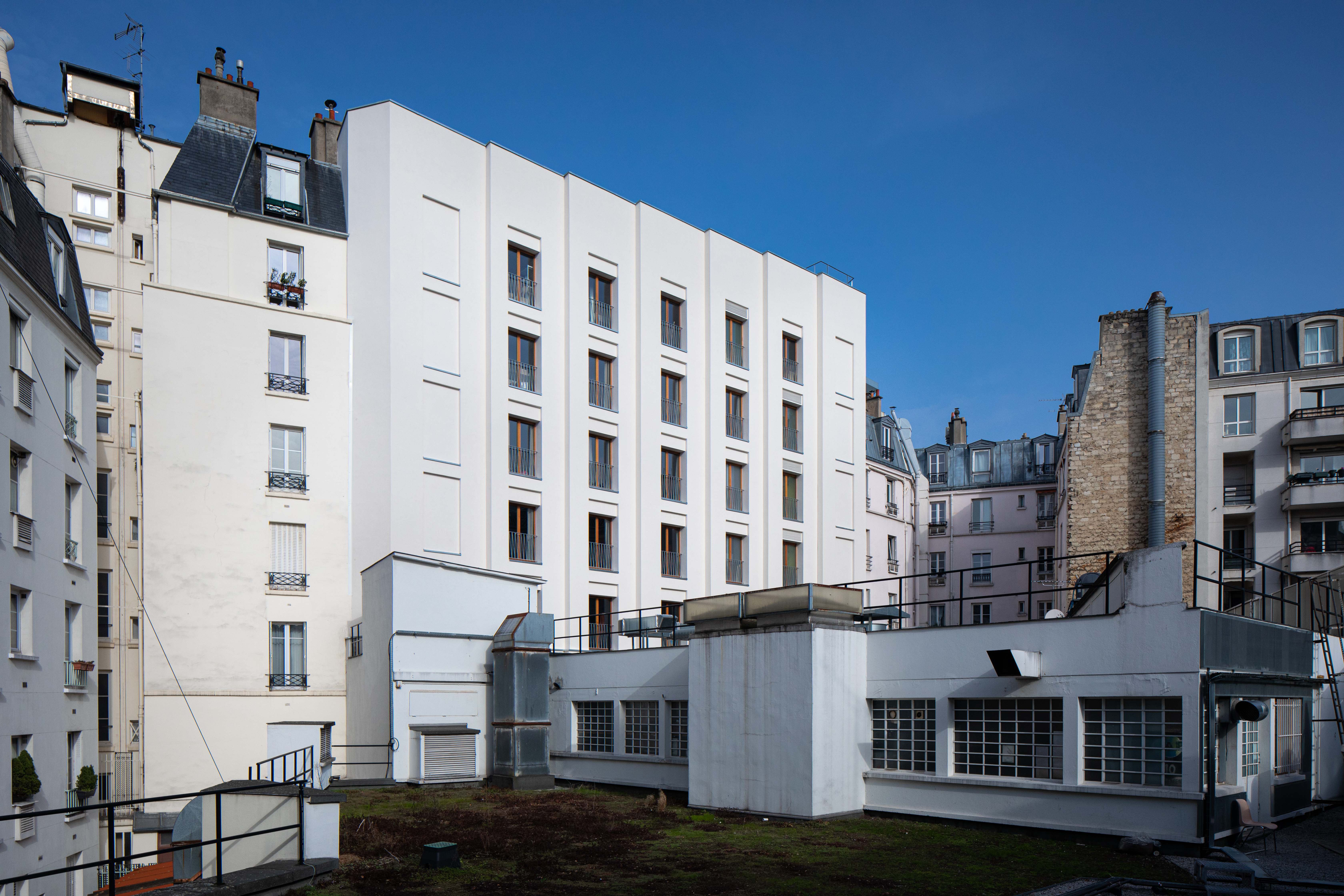 Elevated youth hostel in wood on Place de la Nation in Paris © Alexis Toureau
Elevated youth hostel in wood on Place de la Nation in Paris © Alexis Toureau
Place de la Nation à Paris, has a new building. Fully-integrated in this characteristic Haussmannian environment, a youth hostel and a rooftop bar-restaurant are now contributing to enlivening the square.
The special feature of this project is that it was built above a supermarket, which remained in operation for a large part of the work.
To meet the challenge of developing a youth hostel, a five-storey elevated building, above an existing building, Linkcity opted for a wooden construction, built by Bouygues Bâtiment Ile-de-France teams with the support of the expertise of the wood department of Bouygues Bâtiment France Europe, WeWood. The choice of this construction method has many advantages, the main one being the low carbon impact of the project.  The lightness of the wood, combined with its speed of implementation, allowed this elevation to be built in a reduced time, while maintaining a clean site and limiting nuisances. An essential advantage for the many local residents! The use of wood has also enabled better co-activity between the large-scale construction site and the lively neighbourhood life of this key Parisian square.
To succeed in inserting a new building into a strong historical architectural complex, the agency JBMN Architects, winner of the architectural competition launched by Linkcity, and the agency Architecture Pelegrin, have worked with respect for and in harmony with the surrounding buildings. The volume of the constructions, the design of the storeys, the choice of materials, the selection of colours, etc., everything has been designed to offer a contemporary architectural interpretation, which is respectful of the existing architectural language.
This ensemble was developed by Linkcity for Just Like Home and will be operated under the brand Les Piaules, a company specialising in "new generation hostels" that celebrates "Made in France" by highlighting French expertise to young foreign tourists.