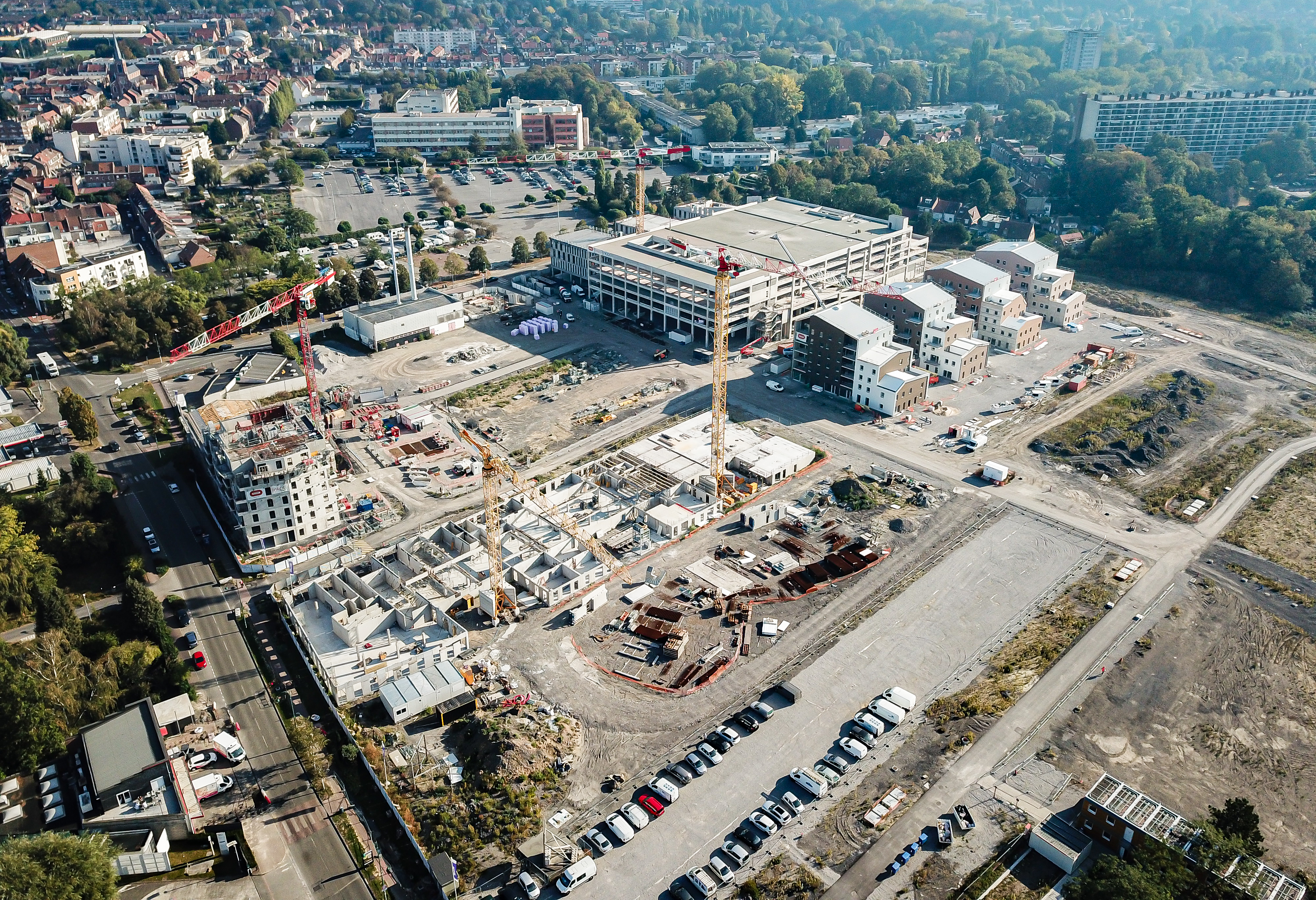 La Maillerie: the conversion of a former logistics site into a new generation district
In the heart of the Lille metropolis, Bouygues Bâtiment Nord-Est, Linkcity and Nhood are currently carrying out a large project to convert the former 3 Suisses logistics site.
La Maillerie is an innovative urban project that is experimenting with new ways of living, thanks to places and services that encourage encounters, exchanges, solidarity... as well as the use of local resources, soft mobility and the circular economy. It also leaves space for nature, culture, diversity and the memory that places hold. When completed, the project will host 700 housing units, offices, a gourmet food court, a school... according to a design by the agency Nicolas Michelin & Associés. The first work sites opened in 2018 after a major deconstruction phase. 
Many materials from the old buildings have been reused by non-profit organisations or businesses, or integrated into the new project. Thanks to this innovative circular economy approach, nearly 10,000 m² of oak parquet flooring, several kilometres of shelving and 30,000 tonnes of concrete continue to be used in new forms.
neighbourhood with around 3,000 inhabitants