Solar power: keys to success at Bouygues Energies & Services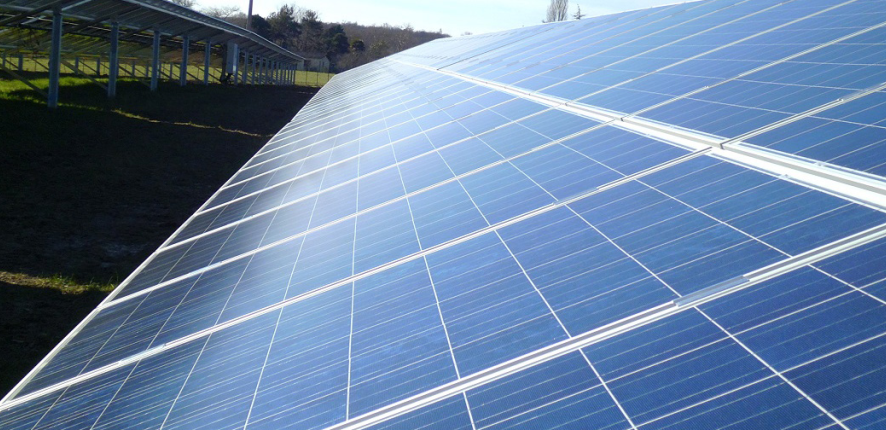 Solairedirect has entrusted Bouygues Energies & Services (a Bouygues Construction subsidiary) with the task of building France's fourth-largest photovoltaic power station. Located in Gréoux-les-Bains in France's Alpes-de-Haute-Provence department, the power station has distinguished the Group as a heavyweight in the solar-energy market.
The story behind the success
In 2010 Solairedirect signed its first solar-park contract with Bouygues Energies & Services. Little did anyone know that this deal for building the Saint-Hilaire-du-Rosier power station in the Isère department would actually be the first of many.
Trust began to take root between the operator and Bouygues Energies & Services, and the two began working together on a regular basis. In 2015 Solairedirect decided to entrust all its projects to a single company. Bouygues Energies & Services was selected for a major contract: building ten photovoltaic power plants (70 MWp) within one year throughout France.
The latest in this series is the Gréoux-les-Bains solar park. Nicolas Beret, head of the centre for electrical and thermal engineering in photovoltaic power at Bouygues Energies & Services, says 'We've built a genuinely trust-based, long-term relationship with our client. We've been working with Solairedirect on a daily basis for six years now. We're delighted that this trust has now been underlined by this enormous project and three other complementary projects.'
An organisational and technical challenge
Six hundred on-the-ground workers have been called into action to build these ten power stations. Young works engineers interning at the Group were recruited to work in close cooperation with the Poitou-Charentes Val de Loire Regional Division.
Bouygues Energies & Services: a heavyweight in France's solar-energy market
The subsidiary's operations in photovoltaic power began in 2008. While Solairedirect is currently the company's largest client, there are many others in the firm's client portfolio. In 2015, Bouygues Energies & Services reached a leading position in France in large-scale power stations. As France's solar-energy market has consolidated, its different stakeholders have become fewer—and Bouygues Energies & Services clearly stands out as a leader among them today.
Press contacts
Mathieu Carré
+33 (0)1 30 60 66 39
Jessica Swiderski
+33 (0)1 30 60 25 37