Bouygues Construction finalises the acquisition of AW Edwards,
a well-established Australian construction company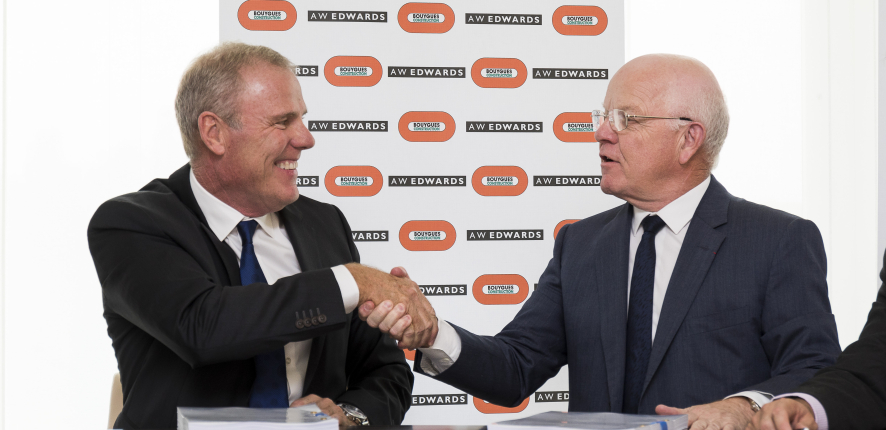 On July 5, 2018, Bouygues Construction completed the closing of the acquisition of all the shares of the Australian company, AW Edwards Pty Limited. With this acquisition, Bouygues Construction is pursuing its development strategy in Australia and strengthening its position on the construction market.
The family business, which was founded by Austin William Edwards in 1921, is based in Sydney. Specialised in the building sector, it is a well-established independent player in the Australian market. It recorded sales of $Aus 277 million in 2017, and employs 250 people. 
AW Edwards will be a part of Bouygues Bâtiment International, becoming the building entity for the Australian market.
The acquisition of AW Edwards marks a new milestone for Bouygues Construction in Australia. Established in Australia for approximately fifty years through its subsidiary, VSL, and for more than 20 years with Bouygues Travaux Publics, Bouygues Construction has a number of major projects to its credit, such as the Sydney Airport Link and North Strathfield Rail Underpass in New South Wales, along with the Go Between Bridge and Landsborough Highway projects in Queensland. Current projects include Sydney's NorthConnex motorway link, the Melbourne Metro and several solar farms in New South Wales and Queensland.
Press contacts
Jessica Swiderski
+33 (0)1 30 60 28 05
Agathe Ducellier
+33 (0)7 63 07 71 35