Cyrille de la Borde is appointed head of Bouygues Batiment Centre Sud-Ouest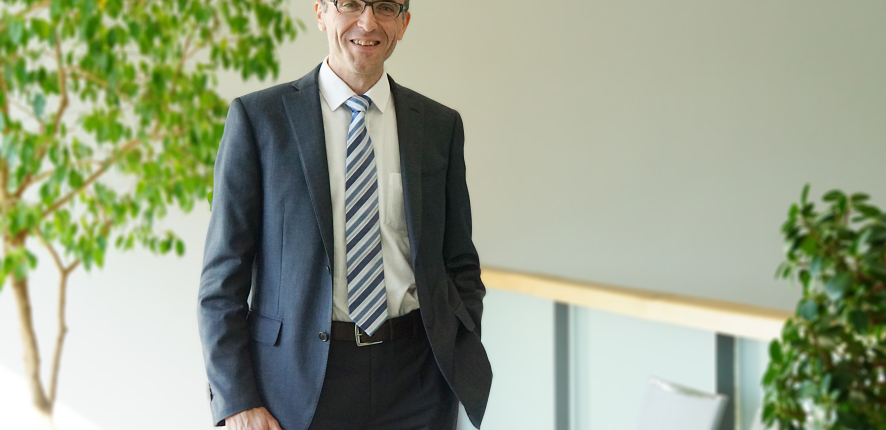 Cyrille de la Borde has been appointed Chief Executive of Bouygues Bâtiment Centre Sud-Ouest and manager of Linkcity Centre Sud-Ouest, subsidiaries of Bouygues Construction, replacing Philippe Casanova in these roles.
Cyrille de la Borde, aged 45, is a graduate of the Ecole Polytechnique and the Ecole Nationale des Ponts et Chaussées.
He began his career working in public project contracting and then in sales development for an engineering group. He joined Bouygues Construction in 2005. With Bouygues Bâtiment Grand Ouest (formerly Quille Construction), he served as Head of Operations and then Regional Director. He was named Deputy CEO of the subsidiary in 2013, with responsibility for building in Normandy and Picardy, prior to his appointment as the head of Bouygues Bâtiment Centre Sud-Ouest.
Bouygues Bâtiment Centre Sud-Ouest is the Bouygues Construction subsidiary active in the Centre-Loire Valley, Limousin, Poitou-Charentes, Aquitaine and Midi-Pyrénées regions of France. Its network consists of five regional offices: Bordeaux (head office), Orléans, Tours, Toulouse and La Réole.
The company operates in all sectors of building, including housing, public amenities, commercial and industrial projects and environmental civil engineering. It can function as prime contractor or as a full-service operator (design, construction and operation-maintenance).
Linkcity is the Bouygues Bâtiment property development company. Acknowledged for a wide range of know-how, its portfolio includes housing programmes, homes for retirement, for young workers and for intergenerational use, hotels, medical-social facilities, commercial developments, as well as mixed-use developments at both block and neighbourhood level.
Bouygues Bâtiment Centre Sud-Ouest in figures and certifications:
€250 million of sales

600 employees

Certifications: Quality (ISO 9001), Environment (ISO 14001), Health-Safety (OHSAS 18001) and MASE UIC

Linkcity Centre Sud-Ouest :

€60 million of annual sales

18 employees

ISO 9001 certification

 

Among our references:

Bordeaux Métropole Arena concert venue in Floirac

City council offices in Bordeaux

New University of Bordeaux (UB1) in Talence

High schools in Chécy, Traînou, Château-Renard, Ferrières-en-Gâtinais and Bazoches-les-Gallerandes

New hospital in Orléans

Renovation of the Les Fontanelles housing complex and extension of the ISAE engineering school in Toulouse

Winston Churchill development (apartments and offices) in Tours

Nord Deux-Sèvres hospital at Faye l'Abbesse

Retirement home in Orléans

Mixed-use development (social housing, apartments for purchase, retail units) in La Teste de Buch
Media resources
Download the HD file
[5.1 MB]
Press contacts
Mathieu Carré
+33 (0)1 30 60 66 39
Jessica Swiderski
+33 (0)1 30 60 25 37