Bordeaux Métropole Aréna
A throne over the Garonne
In January 2018, Bordeaux cut the ribbon to its new event venue, the Bordeaux Métropole Arena. Designed by the agency Rudy Ricciotti and built by Bouygues Bâtiment Centre Sud-Ouest, the construction marks the end of a project aimed at creating a social touchstone and establishing a regional presence. The complex is an impressive architectural achievement that serves as a focal point for everyday life, celebrations, and interactions. 

Like a stone along the banks of the Garonne river, the white structure of the Bordeaux Métropole Arena overlooks Floirac, a booming community within the Bordeaux metropolitan area. The complex is designed like an amphitheatre. This posed a challenge for the teams at Bouygues Bâtiment Centre Sud-Ouest, who had to build a double concrete curve whilst maintaining the same shade of white on the entire complex. The main strength of the project is its modularity: through a motorised system of retractable stands enabling quick configuration changes, the capacity can range from 2,500 to 11,000 seats to accommodate all kinds of events and play host to an eclectic programme featuring concerts, shows, indoor sporting events, etc.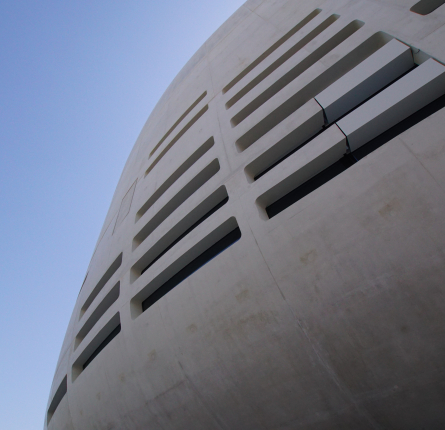 Bordeaux Métropole Arena has also made itself a fixture of local life. In keeping with a circular economy-based strategy, a portion of the materials used on site were fully recycled or repackaged. For example, some of the formwork specially designed for the shell of the building was donated to the Espace Darwin skate park.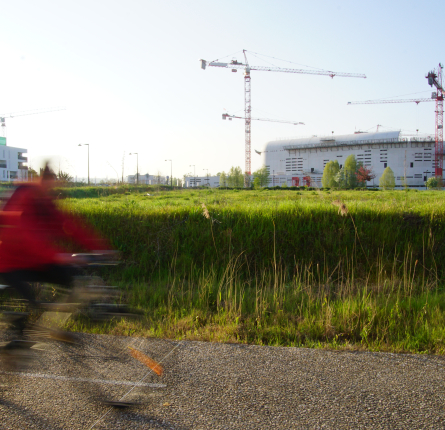 This project primarily hired local employees. In fact, 80% of the companies who worked at the site were based in Nouvelle Aquitaine. In addition, 35% of the work packages were awarded to SMEs and 18,000 working hours were set aside for workplace integration schemes.
In Short
m² structure facing the Garonne
hours dedicated to workplace integration schemes.