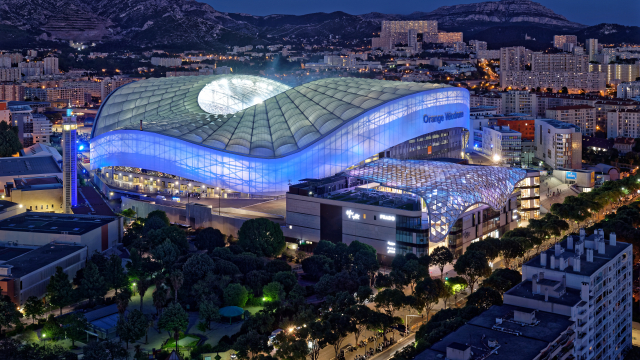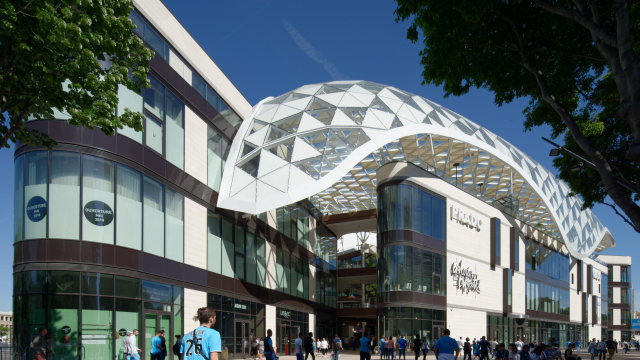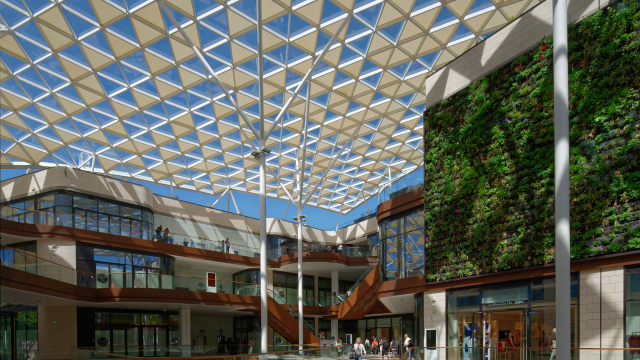 It took three years of work to complete the construction of the Le Prado shopping centre in Marseille.
The project was carried out as part of a real property programme designed to develop an eco-neighbourhood around the Vélodrome Stadium. Linkcity and Bouygues Bâtiment Sud-Est were the key players in its construction,
The complex, designed by architects Didier Rogeon et Benoy architects, has a resolutely modern, luxury design and spans 4 floors and 7 sub-floors right outside the Orange Vélodrome Stadium. It covers 22,000 m² and includes one department store, one supermarket, boutiques and convenience stores. It is crowned by a glass canopy measuring around 6000 m².
This responsible project is in line with a sustainable approach to construction and is seeking to be labelled BREEAM® Excellent and C2C ("cradle to cradle", a certification based on the principles of a circular economy: zero pollution and 100% recycling).
m² of commercial floor space