The St Martin thermal power plant
An environmentally-friendly site
To increase the efficiency of the existing power plant, which has been in operation for 30 years, and to keep pace with a sharp growth in demand for electricity, Bouygues Energies & Services has provided it with an additional 25 MW of capacity.
Gino Gauthier,
Executive Vice President, Europe Division for Bouygues Energies & Services
"We had planned to provide materials, but on the other hand, we needed local expertise. We asked companies to be innovative and come up with new ideas. We knew exactly what we were going to deliver and how, but familiarity with local issues was vital for the project to be a success."
Bouygues Energies & Services, a subsidiary of Bouygues Construction, built the thermal power plant on the Caribbean island of St Martin. The design-build contract signed with EDF comprised engineering studies, procurement, transport and the commissioning of the plant. It now provides power for the French half of the island.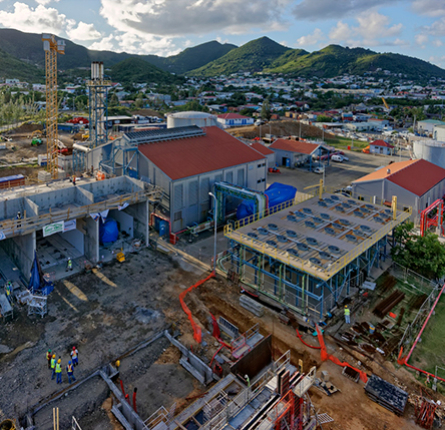 One of the biggest challenges in the project came in the logistics required to transport the engines, each weighing 175 tonnes. Equipment could not be moved directly using cranes due to the island's topology. Specific logistical organisation was put in place for handling operations. Bouygues Energies & Services' experience in managing projects in isolated areas (particularly in the "energy boulevard" project in the Republic of the Congo, the Gabon interconnected network, etc.) were key success factors for the project.
The use of 3D design made it possible to coordinate the technical packages in order to prepare for construction and operation with the greatest possible degree of accuracy. The power plant is operated using a SCADA (Supervisory Control And Data Acquisition) system, an ultra-modern remote-control and remote-monitoring system. A training programme for EDF and for local companies involved was organised, to help them operate the power station using the latest technology.
« We wanted an accident-free construction site », stated Gino Gauthier, Executive Vice President at Bouygues Energies & Services, adding that there was be a supervisor at the construction site with the sole role of ensuring compliance with safety regulations (wearing hard hats, regulation footwear and clothing, etc.). Failure to adhere to safety regulations at the construction site was grounds for dismissal.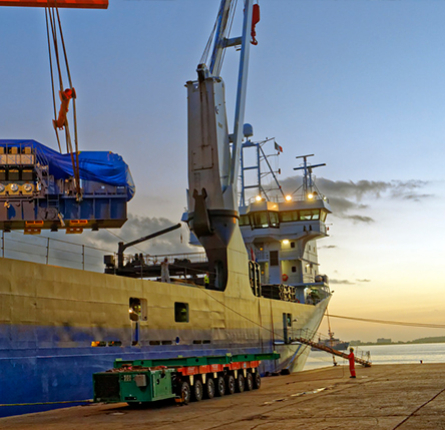 The construction site was not only exemplary with regard to safety. In addition, it was awarded the Ecosite label, rewarding the commitment of all those involved in the project to respecting the environment. Ecosite is awarded by Bouygues Construction's sustainable development department on the basis of an audit analysing specific criteria and defining the environmental standards to be met, such as managing waste and hazardous materials, reducing noise pollution, air quality, respect for biodiversity, reducing energy consumption, etc.