Our strategy
We are a global player in construction and services. Thanks to our know-how and our expertise, we are a leader in sustainable construction. Operating in more than eighty countries, with 47,350 employees, we have a long-term commitment to our customers thanks to our primary source of added value, shared innovation.
Bouygues Construction operates in the sectors of building, infrastructure and industry, seeking to be a global player positioned at every stage of the construction value chain.

Bouygues Construction is also acknowledged as a key player in sustainable construction. It is responsible for numerous eco-neighbourhoods, low-carbon buildings (timber construction), structures that meet the world's most stringent eco-standards and positive-energy renovations of sites. 
As a responsible and committed Group, Bouygues Construction fully assumes its social responsibility, through the actions of its corporate foundation, Terre Plurielle, through its vigorous commitment to ethics in business and management, and through attaching the greatest possible importance to health and safety.
The success of our strategies depends on our capacity to differentiate ourselves and to innovate in all areas, for the benefit of our customers as much as of our employees. Such innovation has to result from close collaboration between external and internal partners.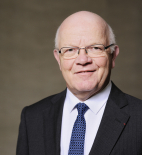 Philippe Bonnave, Chief Executive of Bouygues Construction
In our three segments – building, infrastructure and industry – our long- term development will depend on our capacity to be positioned with offers that are as inclusive as possible and to become stronger at every stage of the construction value chain by integrating the digital tools that are transforming our activities today.