There are two key priorities in this area of commitment: ensuring that fundamental human rights are respected in our supply chain, where there are considered to be risks, but also to ensure that all accommodation for workers abroad conforms to our standards.
Towards a Responsible Procurement Department
For Bouygues Construction, respecting fundamental human rights also involves training its buyers. For this reason, the group is committed to informing its employees about responsible procurement, and we make sure that each of our buyers is individually committed to selecting purchases carefully and ensuring that suppliers and partners respect fundamental human rights.
"To be responsible in what we do is to set an example day in day out when it comes to fundamental human rights. This responsibility must be manifested wherever we operate, and among all our stakeholders. Our position as an international player means that we can support our suppliers and sub-contractors in sharing these values"  
Eric Bouret
purchasing director at Bouygues Construction
Fundamental Human Rights: Bouygues Construction's Ambition and Performance
100% of site accommodation conforms with the standards of Bouygues Groupe.
euros achieved by Bouygues Construction purchase subsidiaries 
suppliers/service-providers named in framework contract in 2020
countries where Bouygues Construction makes purchases
Discover our best solutions
Bouygues Construction Purchasing delivers training that encompasses the fundamental human rights aspect. The training is an opportunity to individually engage every buyer through important information on responsible purchasing, what tools are available and practical information, with role-play workshops.
RESPONSIBLE PURCHASING TRAINING
In order to ensure that commitments made as part of its Responsible & Committed vision are respected, Bouygues Construction carries out social audits in partnership with SGS on its suppliers and sub-contractors that have been identified as being at risk. These audits evaluate our partners' conformity and work to twelve criteria, among them child labour and the working environment.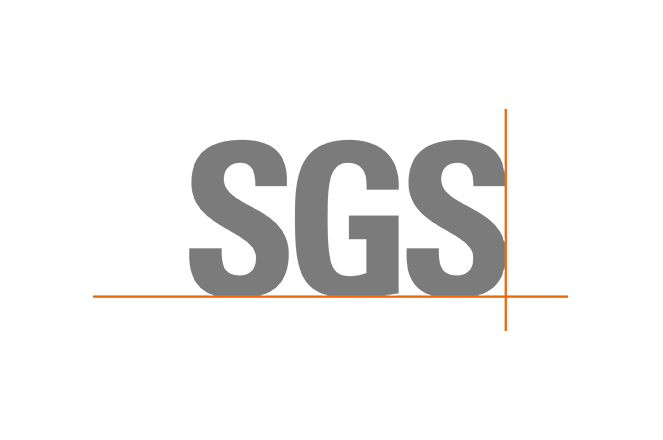 Bouygues Construction Purchasing measures its key suppliers' CSR performance via online self-evaluations (ACESIA). This solution developed by the French standards organisation AFNOR contributes to the maintenance of good partner relationships between Bouygues Construction and its suppliers.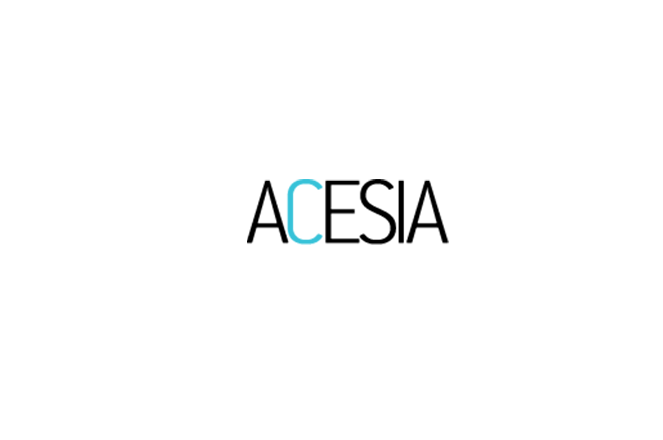 CSR SELF-EVALUATION OF SUPPLIERS: THE ACESIA PLATFORM
This policy is designed to be a way of communicating the purchasing division's commitment within the Group's Responsible & Committed vision to all involved parties. The objective is to commit the supplier and buyer to the three pillars of sustainable development.
INTRODUCTION OF A RESPONSIBLE PURCHASING POLICY
Design, management, operation and maintenance: information documents have been produced that set out the standard compliance requirements for the essential services needed by co-workers everywhere in the world.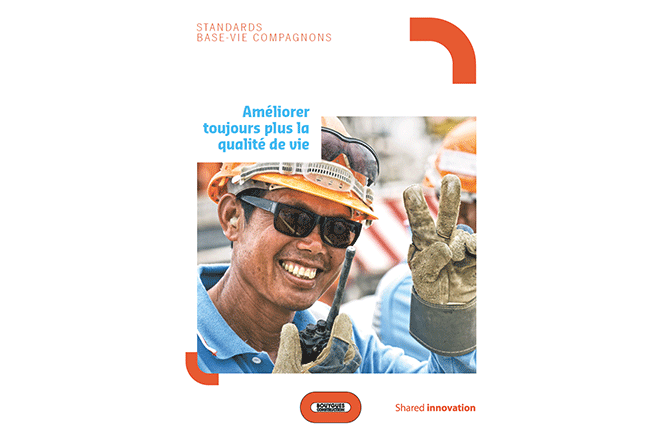 PROVISIONS FOR REMOTE BUILDING SITES