The Nîmes-Montpellier rail bypass
A project that is right on track
The construction of the Nîmes-Montpellier rail bypass by Bouygues Travaux Publics has created the first mixed-use high-speed line in France. It has resulted in one of the largest operations in Europe for compensatory measures. This spectacular project will greatly benefit the local population.

Lionel Pirsoul,
agro-environment project manager, Languedoc-Roussillon Regional Conservatory of Natural Sites
"With a surface of roughly 1,600 hectares, i.e. double the amount of land required for the railway line itself, the Nîmes-Montpellier rail bypass is one of the largest operations in Europe for compensatory measures. By combining our skills and the feedback we have obtained, we have been able to deal with this issue in a way that goes beyond the legal requirements."
As a member of the Oc'Via consortium, which holds a 25-year contract, Bouygues Travaux Publics is responsible for the construction of a new high-speed railway line in the South of France, bypassing the cities of Nîmes et Montpellier. The 80-kilometre line will be France's very first mixed-use high-speed line, catering to both passenger and freight transport.
Opening in December 2017, this line will mean that half of the inhabitants of the region will be less than three hours from Paris. It will also enable 30% more regional trains to run on the old line, removing some 3,000 heavy trucks from the road each day. The new section of line will form one of the links in the future European main line which will eventually connect southern and central Europe.
Linked to SNCF Réseau and its financial partners by a public-private partnership, Oc'Via has undertaken to provide integration opportunities for the long-term unemployed. In concrete terms, between 400 and 500 apprenticeship and full-time employment contracts were created. Eighty jobseekers taking part in integration programmes were active in the earthworks and civil engineering phases. Another commitment specific to this project was to contract 20% of works to local small and medium-size businesses and craftsmen. They were primarily involved in works connected to archaeological excavations, roads and utilities, and the layout of the line.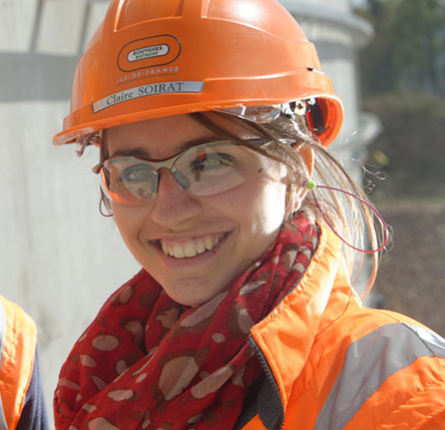 With respect to protecting biodiversity in the zone, Biositiv, a specially created specialised structure, supported Oc'Via in implementing an action plan. A total of 120 protected species were identified along the line. They were subject to special measures taken to avoid or limit the impact of the project on their natural habitats.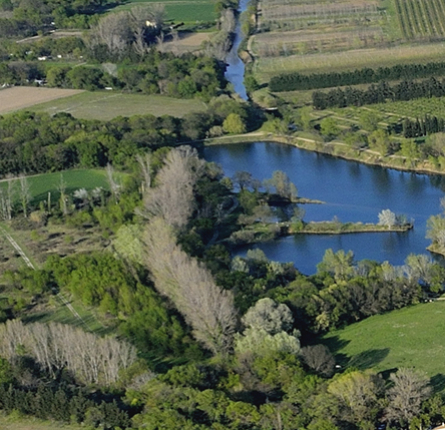 Although Oc'Via strived to limit the environmental impact of the project, there remained residual impact for which compensation must be provided under European regulations. Among other compensatory initiatives, the consortium purchased land and formed partnerships with farmers to implement ecologically-inspired protection measures. Specially planted crops of alfalfa have helped ensure the conservation of the little bustard, a protected species one third of whose stocks are found in the Gard department.