CONSTRUCTION SITES, THE MOST BEAUTIFUL PLACES ON EARTH
A range of challenges – eco-design, BIM, sustainable cities, smart infrastructure and homes, energy efficiency – constantly redefine the know-how that we require for our projects. Covering the entire value chain of the construction sector, our expertise enables us to supply increasingly competitive solutions for the most complex projects.
Bordeaux Métropole Arena, a project with strong local and social credentials
The Bordeaux Métropole Arena, designed by Rudy Ricciotti, looking like a white pebble placed on a glass stand on the banks of the Garonne, was officially opened in January 2018. To build this new event venue, which has capacity ranging from 2,500 to 11,000 seats, Bouygues Bâtiment Centre Sud-Ouest primarily hired local employees. 80% of the companies that worked at the site were based in the Nouvelle Aquitaine region. In addition, 35% of the work packages were awarded to SMEs and 18,000 working hours were allocated to people on social and professional integration programmes.
Grand Paris Express, a springboard for integration
After the contracts for the Fort d'Issy-Vanves-Clamart station and the section between Villejuif and Créteil, the Société du Grand Paris (SGP) has awarded Bouygues Travaux Publics a third contract on Line 15 South of the Grand Paris Express rapid transit system, between the Pont de Sèvres and Fort d'Issy-Vanves-Clamart stations. On all these sites, Bouygues is a partner of the social and professional integration programme run by SGP, which commits to allocating 5% of hours worked to the long-term unemployed. 29-year-old Aurore is one example of a beneficiary of this programme. The young woman had been out of work for a long period after only having a succession of temporary assignments. She was originally given a job as an HR assistant on the Villejuif-Créteil stretch of the line. Her responsibilities have grown and when it expires, her two-year integration contract will be converted into an open-ended site contract.
More than
100
integration contracts signed for the Line 15 South sites
Ligne 15 du Grand Paris Express – Bouygues Travaux Publics
Two solar farms in Japan
It is unusual for foreign construction companies to establish themselves in Japan, but Bouygues Energies & Services has formed a local partnership with Toho Electrical to build two solar projects for Equis Energy, the leading independent producer of renewable electricity in the Asia-Pacific region. In the northern part of the island of Honshu, the Noheji solar farm – 44,000 panels in 25 hectares, producing 14 megawatts of power – has been operating since November 2017. Meanwhile, works on the Yaita facility, 130 km from Tokyo, began in July 2017. It will be three times more powerful than Noheji: with 122,000 panels in 50 hectares, it will generate 41 megawatts. In June 2018, it will supply clean, safe electricity to 12,900 homes.
Inventing the Grand Paris metropolitan area
Following a call for projects intended to "invent the Grand Paris metropolitan area", aiming to build an innovative, sustainable, socially responsible and smart metropolitan area, Linkcity Ile-de-France won contracts to develop seven sites: Antonypole in Antony, Vita Vitae-Genopole in Evry, the Ardoines station area in Vitry-sur-Seine, Triangle Ouest–Pont de Bondy in Noisy-le-Sec, Parcs en Scène–Pont de Rungis in Thiais–Orly, Terre d'Eaux–Terrains Moncelleux in Sevran and Plug&Live–Domaine Chérioux in Vitry-sur-Seine.
"40 employees and more than 200 partners contributed to providing concrete answers to urban challenges and truly differentiating solutions in imagining the metropolitan area of tomorrow." Martial Desruelles,
CEO of Linkcity Ile-de-France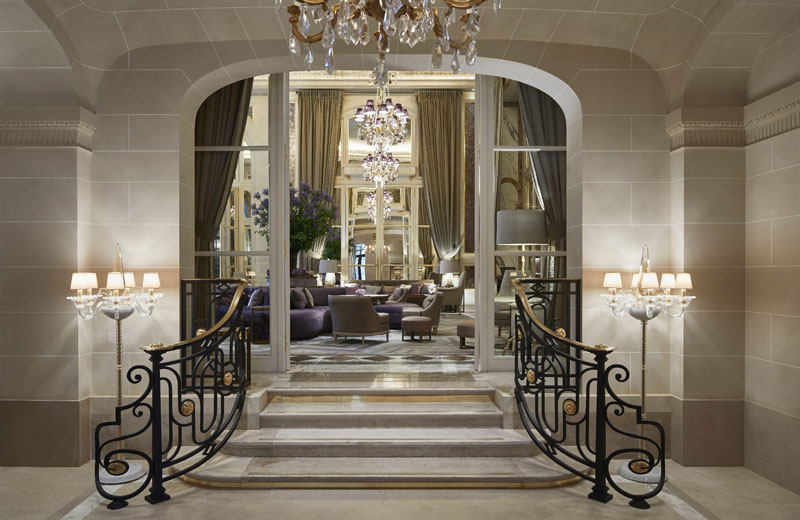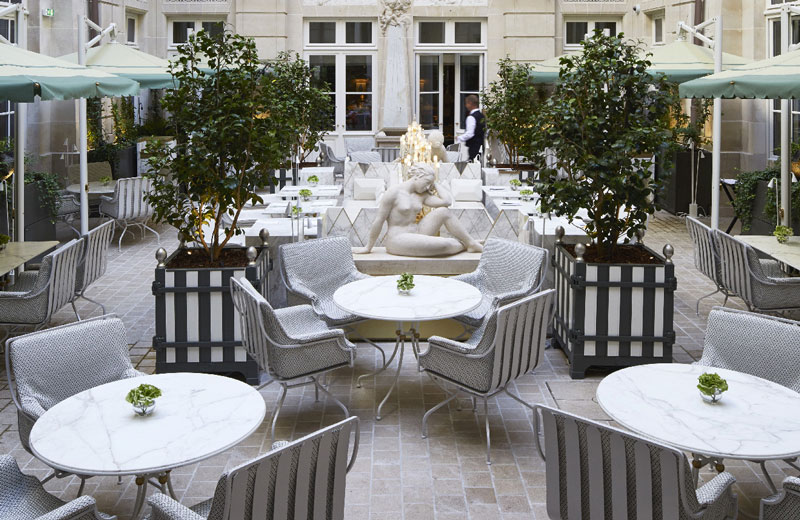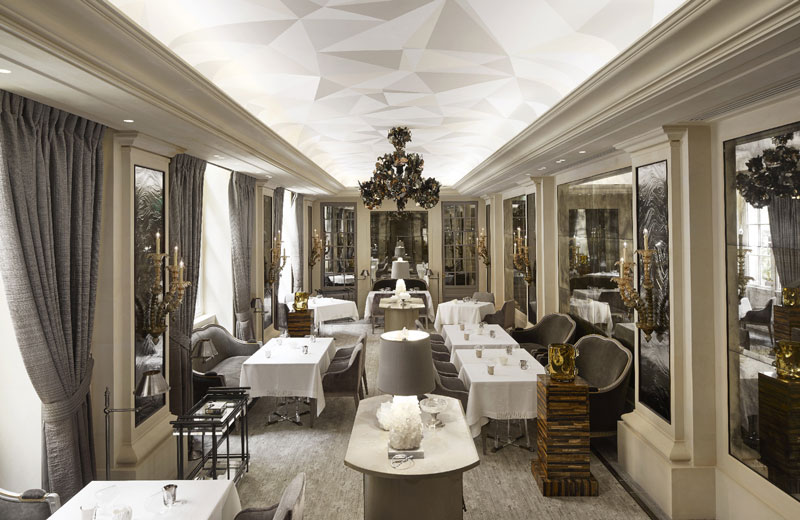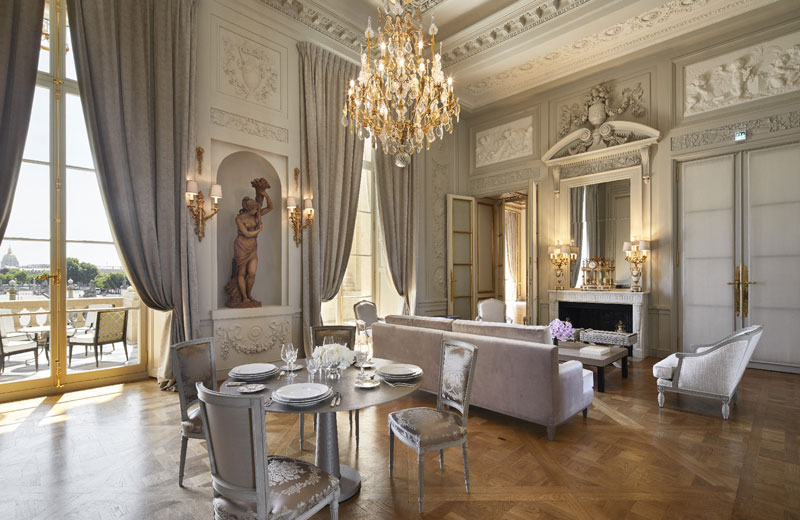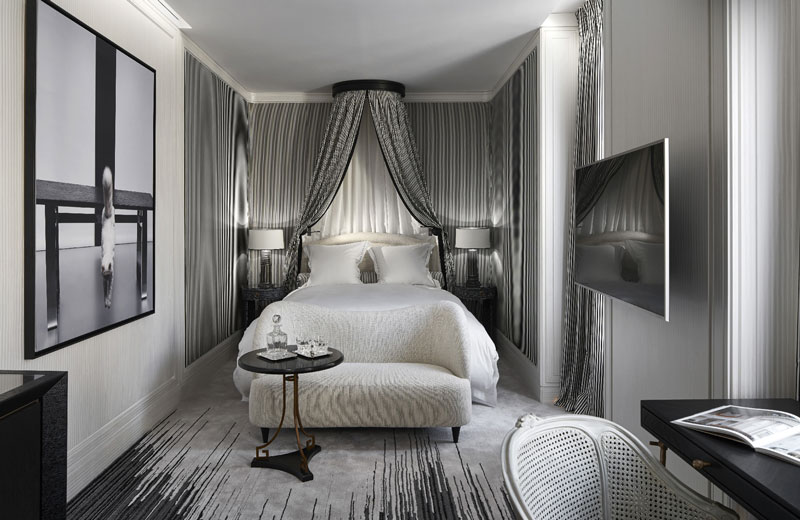 © F. Amiand
Paris – Bouygues Bâtiment Ile-de-France
Architectes : Affine Design Architecture - Artelia
17000
m3
of earth excavated
6000
m3
of concrete poured
The transformation
of the Hôtel de Crillon The emblematic Hôtel de Crillon, which stands on the Place de la Concorde, Paris, re-opened on July 5, 2017, after a four-year period during which it was fully renovated. To preserve and restore the listed parts of the 18th century building and totally reconstruct all the other surfaces, Bouygues Bâtiment Ile-de-France relied on the excellence of specialists in 147 distinct crafts and the latest construction techniques. 600 materials, including 40 different types of marble, brass, bronze and gold, were employed in this out-of-the-ordinary project.
The Yves Saint Laurent Museum in Marrakech: a haute couture building
A museum dedicated to the works of the French couturier Yves Saint Laurent opened in October 2017. This temple to haute couture was designed and built by Bymaro, the Moroccan subsidiary of Bouygues Bâtiment International. The project team included mainly young Moroccan engineers trained locally, within the subsidiary. From the bricked facade to the specialised wardrobes, each part of the museum was the subject of special attention: many internationally renowned specialists took part, the best technical solutions were developed for preserving clothes, and traditional materials and craftsmanship were combined with new technologies, particularly for the construction of the auditorium.
Marrakech, Maroc – Bymaro
Architecte : Studio KO
A 30-year airport concession in Zagreb
In operation since March 2017, the new airport terminal in Zagreb was built by Bouygues Bâtiment International in the framework of a concession contract including financing, designing and constructing the terminal and operating and maintaining it for 30 years. It will be capable of handling 3.5 million passengers, a capacity that can be expanded to 8 million simply by developing surfaces left free and lengthening the boarding galleries. To avoid risks of flooding caused by a high water table, 40 kilometres of pipes have been installed beneath the 66,000 m² occupied by the terminal, 100,000 m² of taxiways and 40,000 m² of aircraft parking bays. The new terminal will be LEED-certified: rainwater is recovered for use in the toilets, concrete and asphalt are recycled and used as infill, and the concrete used has titanium content that captures CO2.
45000
distinct parts make up the three-dimensional frame of the terminal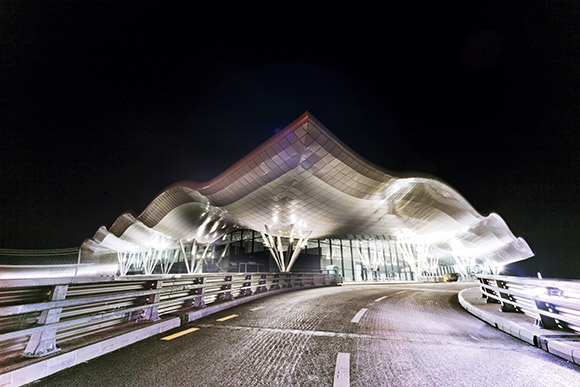 © L. Samain — Croatie – Bouygues Bâtiment International
Architectes : Branko Kincl, Velimir Neidhardt, Jure Radic
GREENCITY, an exemplary eco-neighbourhood in Switzerland
To the south of Zurich, Losinger Marazzi was the first neighbourhood in Switzerland to be awarded the "Cité de l'Énergie – 2000 Watt Site" label. Combining proximity to nature with ease of access to urban services, the project is a showcase for the regeneration of urban brownfield sites, offering solutions that provide soft mobility, environmental friendliness, social and intergenerational diversity and quality of life. The eco-neighbourhood will produce its own energy thanks to an integrated hydroelectric plant, photovoltaic panels and wood fuel heating, and will have a smart grid system to coordinate the production, distribution and storage of electricity.
67000
m2
of offices
8000 m2
of shops
750
housing units
"The project needed a year and a half of engineering studies because the performance required from the cable stays exceeded current international standards." Rachid Annan,
Director of Development, VSL
Record-breaking bridge in Scotland
One of the most ambitious infrastructure projects carried out in Scotland in recent years, the Queensferry Crossing, standing over the Forth estuary, north-west of Edinburgh, was officially opened in September 2017 by Queen Elizabeth II. It is the world's longest triple-tower cable-stayed bridge. In a joint venture with Drace Infraestructuras UK, VSL supplied 288 stay cables as well as the dampers for this 2.7 kilometre-long viaduct, a highly technical structure.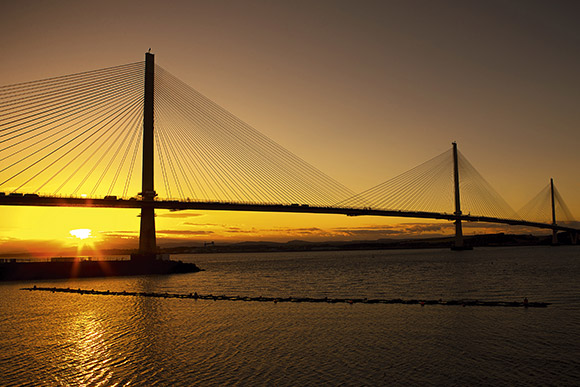 © B. Sutherland — Royaume-Uni – VSL
© Y. Chanoit
Bouygues Bâtiment Ile-de-France
Architecte : Dominique Perrault Architecture
17
VIP boxes
and
69
private boxes
Longchamp is back in the race
Having been completely redesigned by Bouygues Bâtiment Ile-de-France, Longchamp racecourse in Paris reopened early in 2018. Following an unusual and highly challenging construction process, it is now an international benchmark in the horse-racing world. Seven separate buildings were all either renovated or built from scratch, including the Jockey Club stand, which is the project's standout feature. 160 metres long, with each level slightly offset building up to a 21 meter cantilevered overhang, the entirely glazed structure is designed to evoke a galloping horse. 50 kilometres of buried cables connect all the buildings with one another and to the central monitoring station, where the access and video surveillance systems are managed for a site with capacity for up to 60,000 racegoers.
14
,1
m
Hong Kong's largest EPB TBM
measures 14.1 metres
in diameter
First breakthrough
for the Liantang TBM
in Hong Kong Construction of the Liantang tunnel, a flagship project for Chinese regional planning, reached a major milestone on March 1, 2017: after 16 months of tunnelling, the largest earth pressure balanced (EPB) tunnel boring machine (TBM) ever used in Hong Kong made the first breakthrough for the southbound tube. This TBM is equipped with innovative technologies that measure the wear on the disc cutters in real time, automatically replace those that are worn and allow semi-automatic drilling.
© P. Leung — Hong Kong – Dragages Hong Kong